03 | CIRCULAR FASHION¶
WEEK 03 | CIRCULAR OPEN SOURCE FASHION This week was about understanding better the fashion industry through intellectual property : what it means, how it is used, from Haute Couture secrets to open source contents.
INSPIRATION¶
Some references about accumulation of one unit x transparency x lightness of the created surface

First picture is from Janaïna Milheiro's work with feathers. Second one is a close-up of butterfly wings by Linden Gledhill (pictures are amazing !).
Some existing closing techniques that could be use for the module :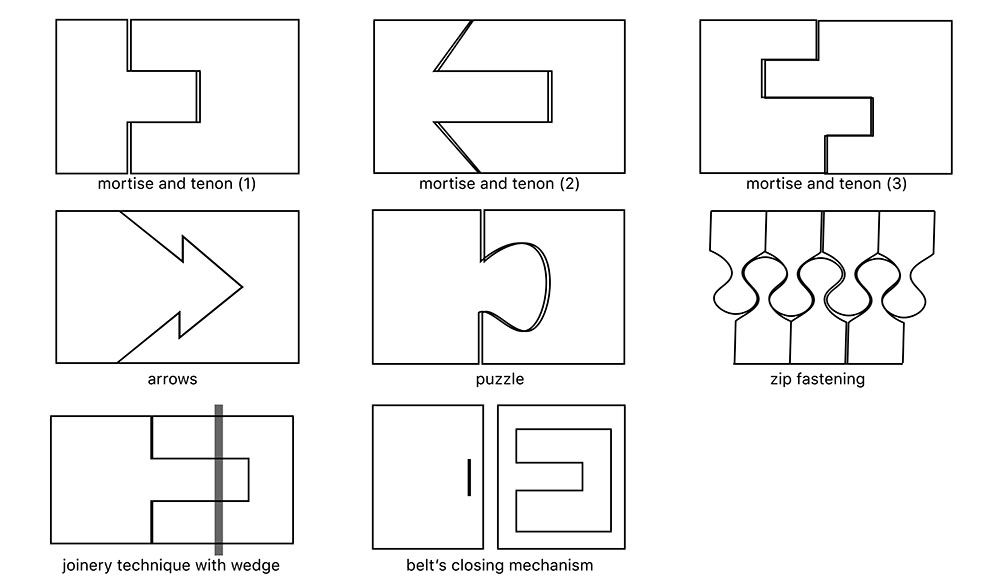 ONE MODULE, DIFFERENT SURFACES¶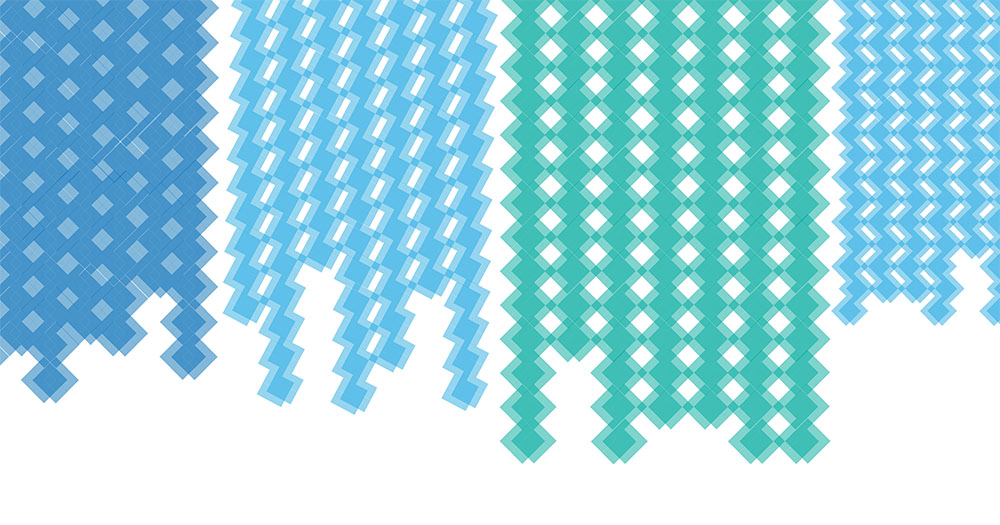 Before working on the module, I made up a few rules :
zero-waste pattern (no leftovers from laser-cutting)
one module / several assemblies : pattern made by shadows are taken in account
surface would be vertical (like shading panels)
I made a grid and chose the square as my main unit. It would have been fun to work with an equilateral triangle too (next time !). I split each unit in 8 (vertical and horizontal lines, and diagonals). Then, as I wanted to work with semi-opaque materials, I though it would be great to have two modules superimposing on each other which would make a more opaque area.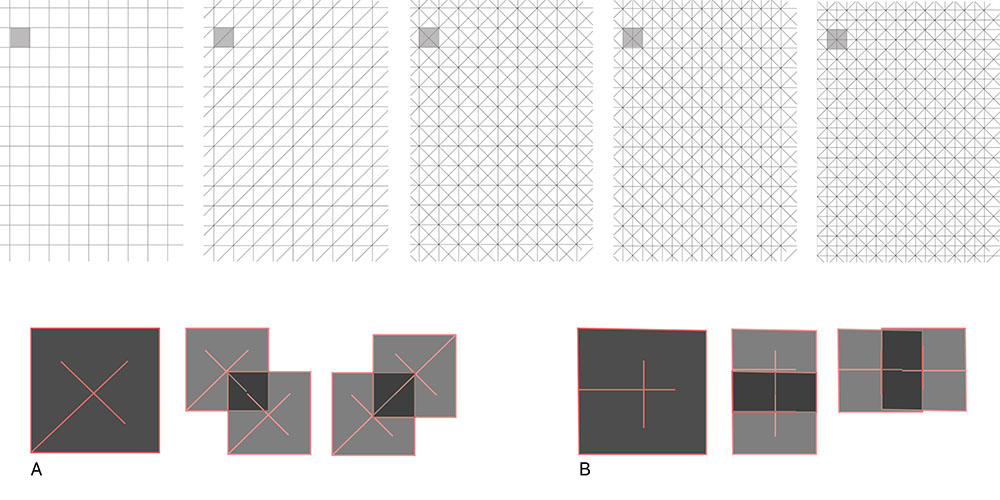 I chose the (A) module because it would give me more interesting structures. The square unit (Unit 1) can be assembly with another only on 3 sides. I was looking for a bigger unit which could be assembly with another on all the sides. From there, I tried different combinations by hands.

And I came down to these combinations (Unit 1 / Unit 2 / Unit 3)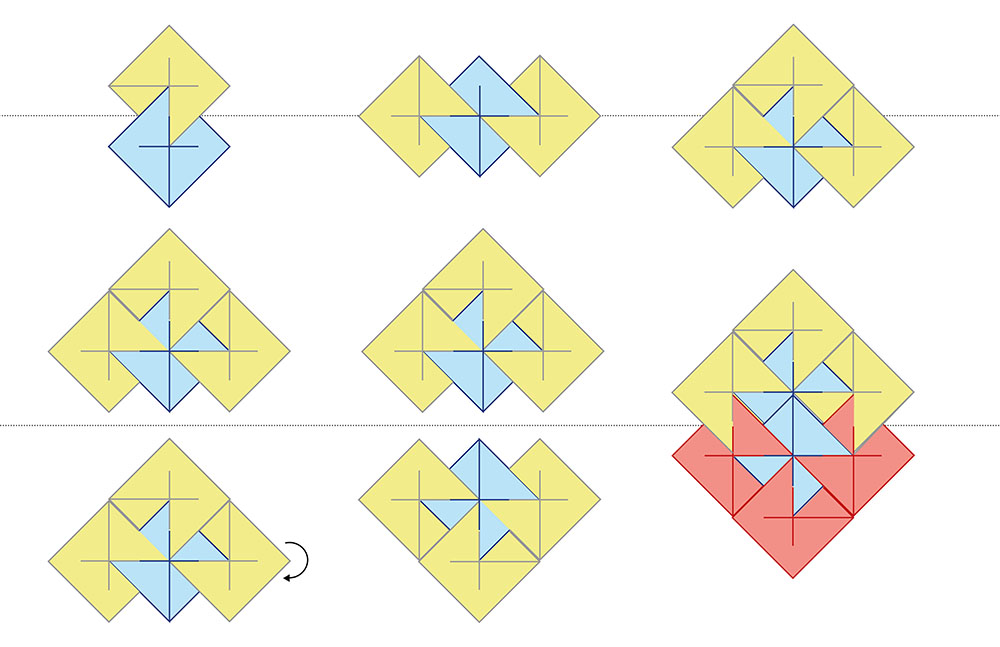 I used Illustrator to figure out different assemblies of the Unit 3.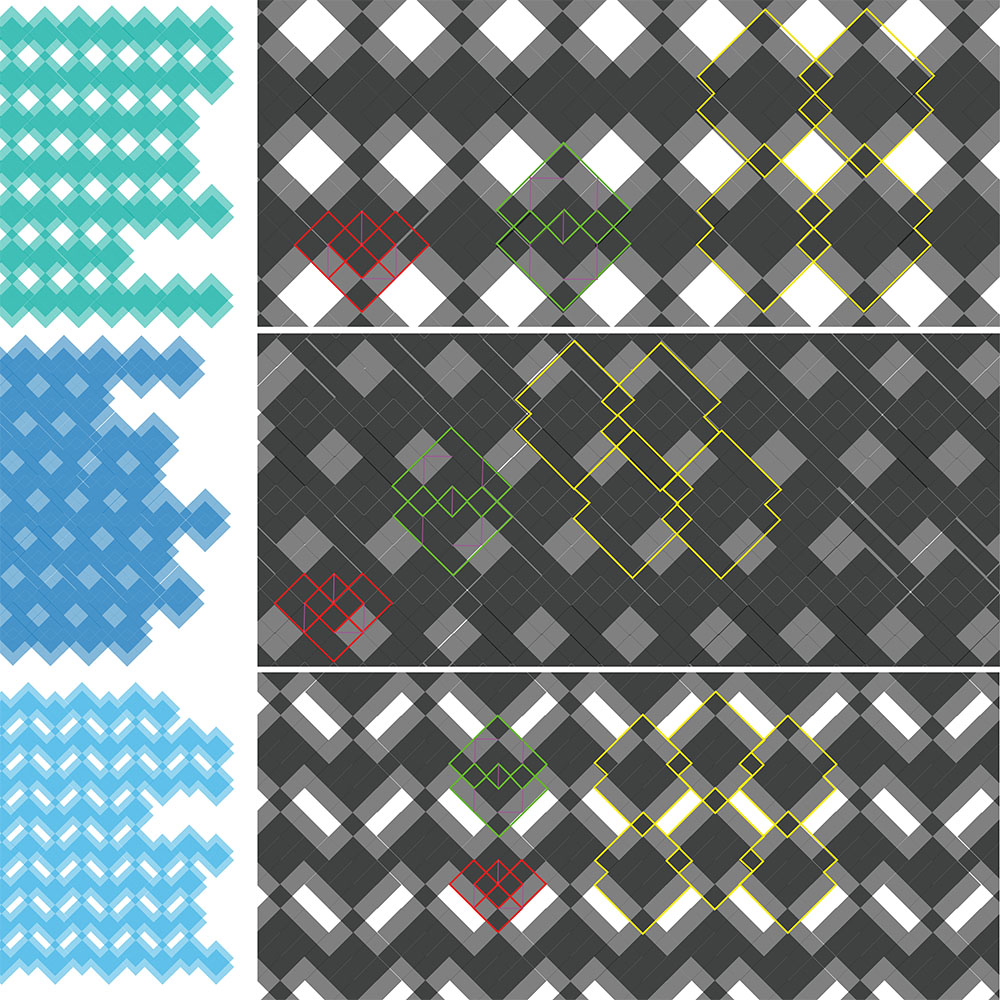 Find the pattern here (OSCircularFashion)
LASER CUTTING¶
For this module you need to work with a material which isn't that flexible. I tried to make the module with paper. I also tried with a material that I made two years ago. It is a dyed cotton with transparent resin applied on it. It gives transparency to the cotton and a 'wet' aspect to the surface. I wanted to see if the transparency worked well with the structure.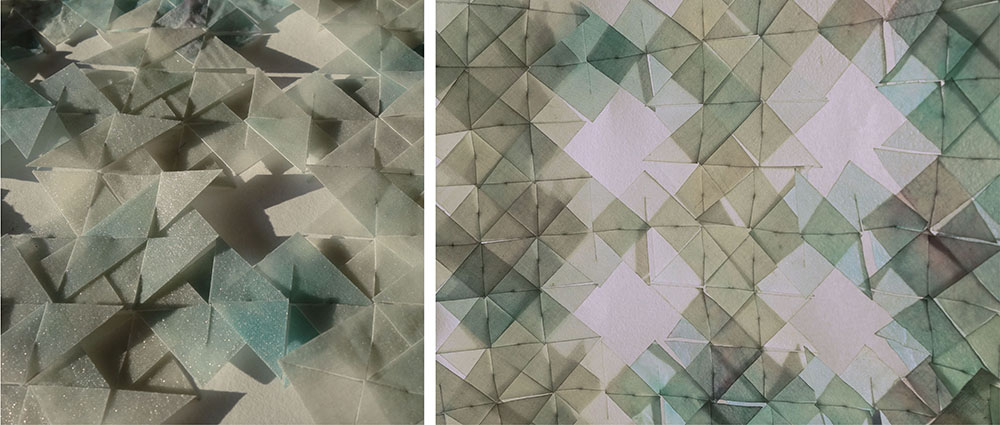 As I was sick this week (not a great time), I had the time to laser cut only on Monday with the small laser cutter at Textile Lab (Oullins).
Steps to cut with the small laser cutting machine (Oullins)¶
Export your Illustrator pattern in dxf format
Open it in Rhino and make sure all the lines are linked together (Command)Join
Save it in dxf format
Open the file in the appropriate software (Voxelizer), select the material and speed for the cutting, save the file
Open the file on the laser cutting machine device, select the X=0 Y=0 and calibrate the Z (the laser must be just on top of the fabric but without touching it)
Start laser cutting (and put your protective glasses on !)
Experimentations¶
I tried with white tulle because I wanted to work with transparent fabric. But it didn't work because of the laser's path :( It was cutting the straight lines before the crossed lines at the center of each square. The cut tulle wasn't heavier enough to stay down on the cutting board. As consequence it folded on itself and couldn't be cut properly.

I tried with another fabric, much heavier this time.

Note : A problem might arise with the weight of the surface weakening the larger cut for each module...
REFERENCES¶
Video : Fashionscapes Circularity : Sustainable fashion as a permission to shop because it sounds like no worries it can be recycled so you can buy it as Veronica Bates Massatly explains in this video. Samuel Oteng : the problem is overproduction AND overconsuming ; a high percentage of [clothes coming from Europe] is not sellable because not enough good quality
Open Style Lab : Nonprofit organization committed to making style accessible for everyone, regardless of their cognitive and physical abilities. See interview of Grace Jun
---
Last update: 2023-02-03