03 | CIRCULARITY¶
03 | CIRCULAR GLASS PRODUCTION even if recycled glass industry has huge issues to tackle !
SAND, PLACES AND GLASS¶

To See a World in a Grain of Sand, collaborative project by ©Atelier NL where they explore the relation between locations, sands, their impact on glass production and powerful storytelling.

Verre marin Glaz by Atelier Lucile Viaud : Material research on glass with Local ressources - Waste by-product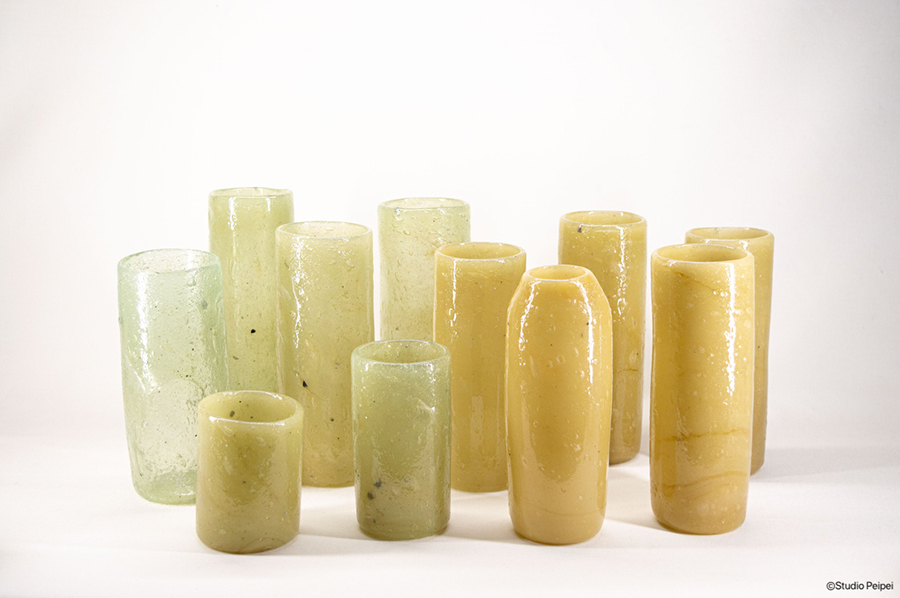 From the ashes by Studio Peipei : Research and design studio. "From the ashes discovers infinite supply chains by using waste which has no value so far: Ashes from wood-fired pizzerias and sea shells from seafood restaurants."

Bio Glass Artefacts made from the River Thames by Lulu Harrison : "Working with waste and local materials sourced in and around the River Thames, these one-of-a-kind collectable pieces are created through pioneering geo-specific glass in collaboration with glass blowers and glass archaeologists."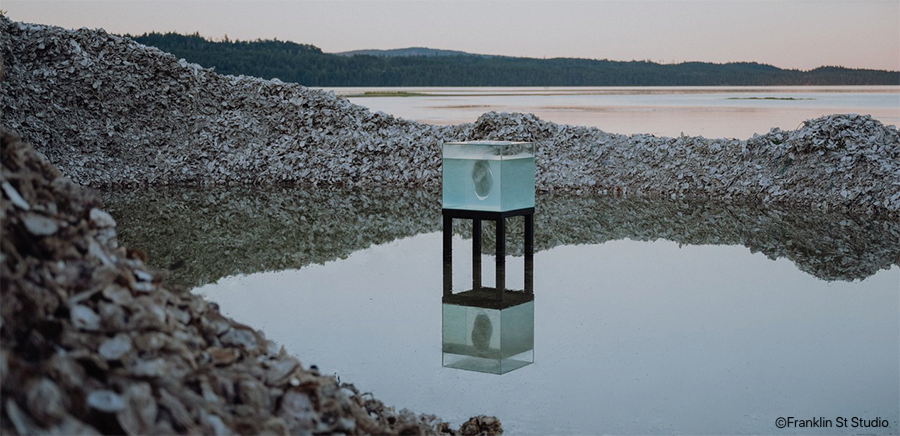 Post Luxury by Franklin St Studio is a project focusing on glass blowing with oyster shells : "Working with the Vancouver glassblower Jaan Andres, Post Luxury seeks to reframe the oyster shell as a high-value material through sculptural "luxury" objects that are formed in blown glass on site in Fanny Bay, Canada, a small shellfish farming community that is supported and defined by the renowned Fanny Bay Oyster.[...]crystallization as a binding mechanism, and is made from two constituents only; oyster shell fragments and a mineral solute." Key words : On site production - Waste by-product - Community identity
REFERENCES¶
Sand: A Journey Through Science and the Imagination, Michael Welland
---
Last update: 2022-12-06