11 | IMPLICATIONS AND APPLICATIONS¶
WEEK 11 | IMPLICATIONS AND APPLICATIONS This week is about defining our project for January.
FINAL PITCH PROJECT¶
Slides¶
EVOLVING PROJECT¶
First slides made for this week
WHAT | creation of glass modules with integrated sensors and light for modular and articulated glass surfaces or objects.
WHY | to make a library of design possibilities for glass artisans and designers to use glass in a modular approach. This library will be a way to share technical knowledge and make this action the center of a work
TOOLS | Rhino 7, 3D printer, Arduino
KEY-WORDS | glass, light, 3D printing, R&D
Library¶
design for disassembly / Modular
life circle of the modules (repairing tec...)
characteristics depending on applications
production (time, weight)
Some design and artistic references¶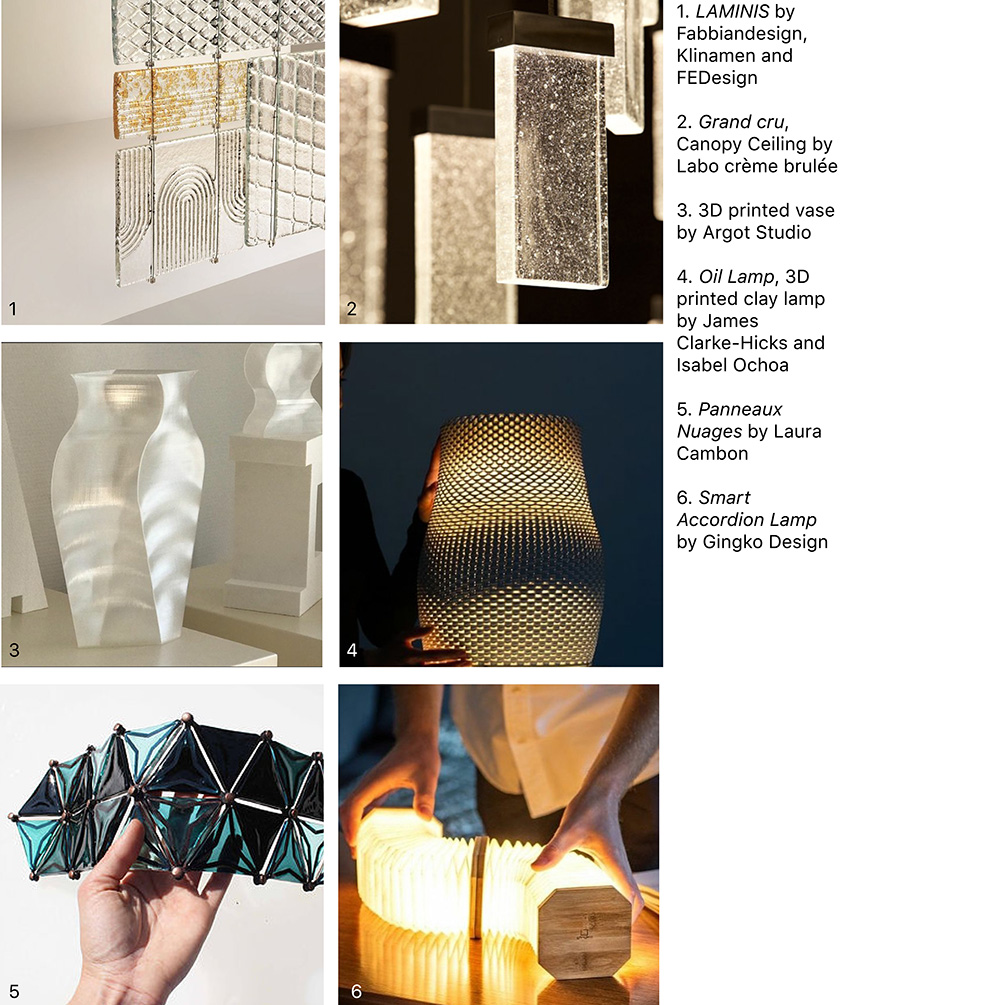 QUESTIONS/CONCERNS/TOPICS that I need to search on¶
Laser engraving on glass
Iridescence sticker to add a pattern on the glass
COLLABORATION¶
Others ideas¶
Bacteria dyes : what about the jelly medium ? could it be use as a screen printing paste or to add limits to the bacteria growing (does it have to stay humidified ? Can it be dry and then the bacteria still use it ? (Blended into the fibers ?) PB: how do you sterilize the screen printing tools (screen...) OR can you add the medium to the fibers and sterilize after ?
Biomaterials x E-textiles Materiom : conductive agar using salt pb : sensitivity to water and moisture :( if this material looses conductivity you have to rehydrate it --> water analog sensor ? conductive bioplastic with a very thermo-sensitive pigment wich would change colour when the current goes through the material.
REFERENCES¶
---
Last update: 2023-02-03