Hi!¶
Hi! I am Emma Picanyol a fashion designer officially specialised in pattern-maker. Actually, a curious person, passionate about the world of creativity, experimentation and research. Always looking for new challenges and ideas to develop!
About me¶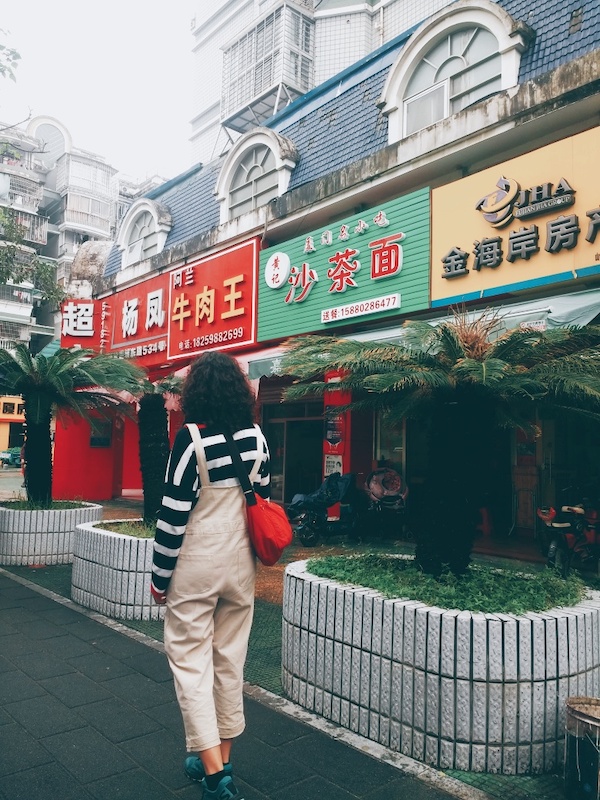 I am from a little village near Barcelona, an area surrounded by nature, where the wind, the cows and the birds sound in the same endless melody.
Why Fabricademy?¶
During a subject of the master's degree I met Anastasia Pistofidou, she show us all the different fabric, bioplastics, possibilities with the 3d printer and all the new technics that they were working at the Fablab. That day, I realise that I need to know more about, I have an immense gab. Somehow, I will continue my career doing the Fabricademy course.
At that time, I defend myself creating garments and structures with the traditional technics, sewing and pattern, as our grandmothers does, but new ideas were coming to mind and with my knowledge at that time, I will never be capable to get it. Also, the idea to have the competences to make my own fabrics in a sustainable way and do not need to depend to any enterprise, it's just awesome! Create at any time, on-demand, in an ethical way, where I could combine traditional and new technology. What more can I ask?
Moreover, the fashion industry need a change in all the aspects. Sometimes it seems that we are just copying the past trend. But it's not everything created. The new technology facilitates to construct with new materials and shapes and the most important thing, more sustainability. The fashion and the technology industries must be all one, like Iris Van Harpen does.
That's my new challenge!
Some projects¶
Bellow you will find some projects I have been working on it during my stuidies and my work experiences.​
Welcome!
Final project degree¶
Since September of 2014 to July 2018 I initiate my professional career with the BACHELOR'S DEGREE IN FASHION DESIGN at LCI Barcelona school.

The collection COME ALIVE finds its origin in the concept: "providing life with new life" in a rural world, away from massified crowds. Where things and organisms don't perish, they transform to circumstance. The looks are created by transforming row materials into the most beautiful craftsmanship. The almost forgotten artristy in Catalonia less than a century ago such as hats called "barrets de cop" made with stalk, wooden clogs, the use of wickery, handmade floral embroidery or the use of natural dyes as curcuma, have been recovered for this collection.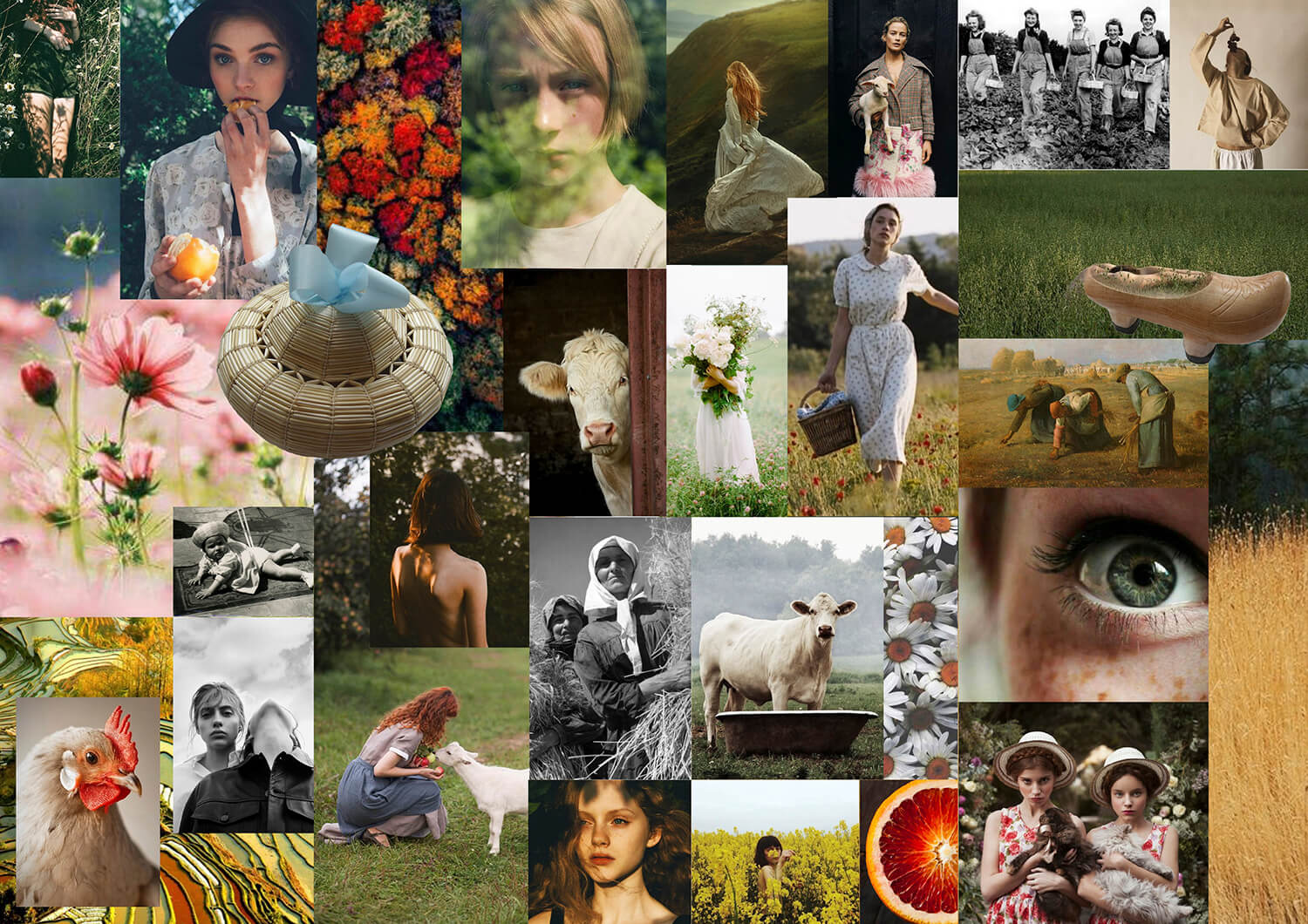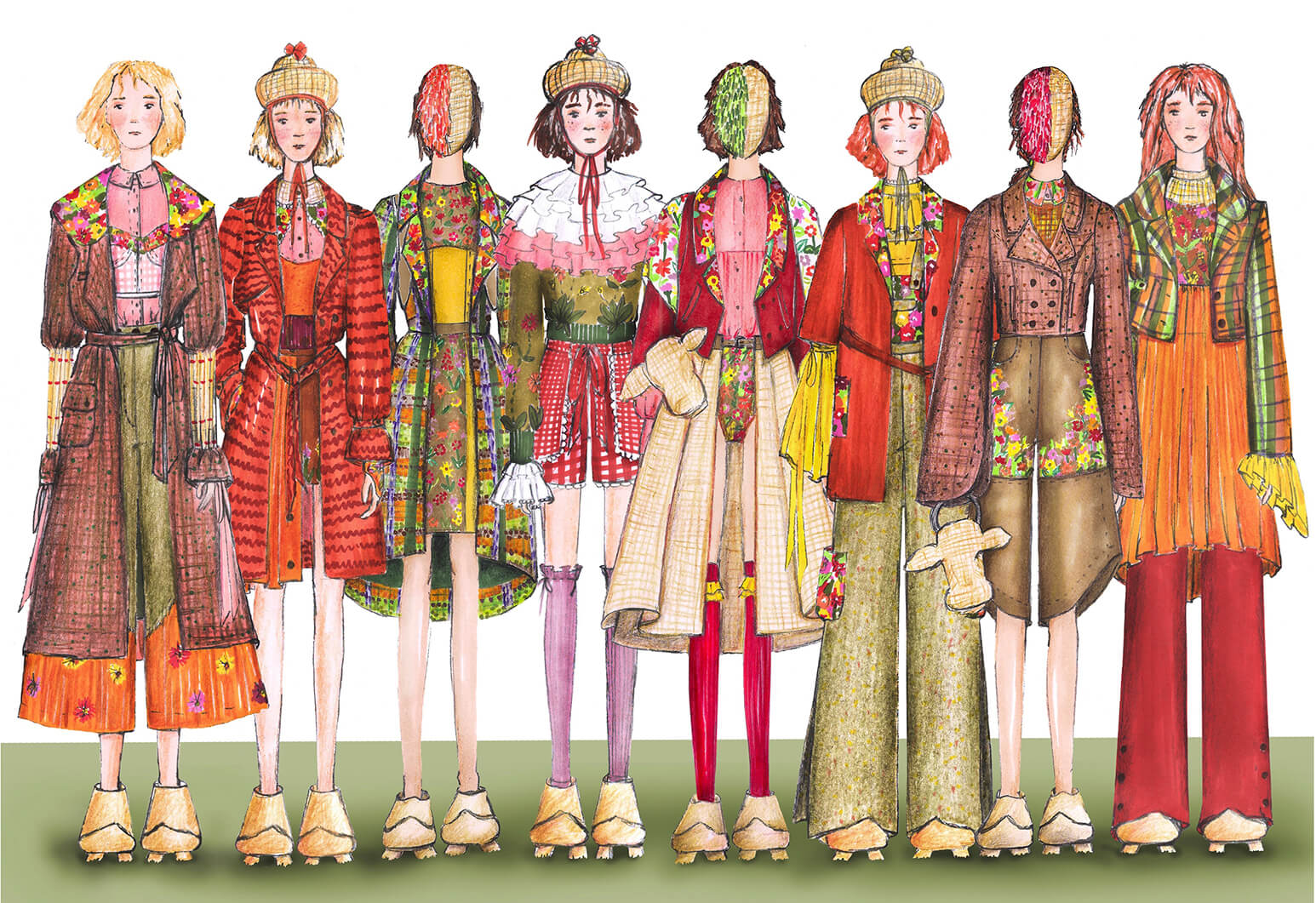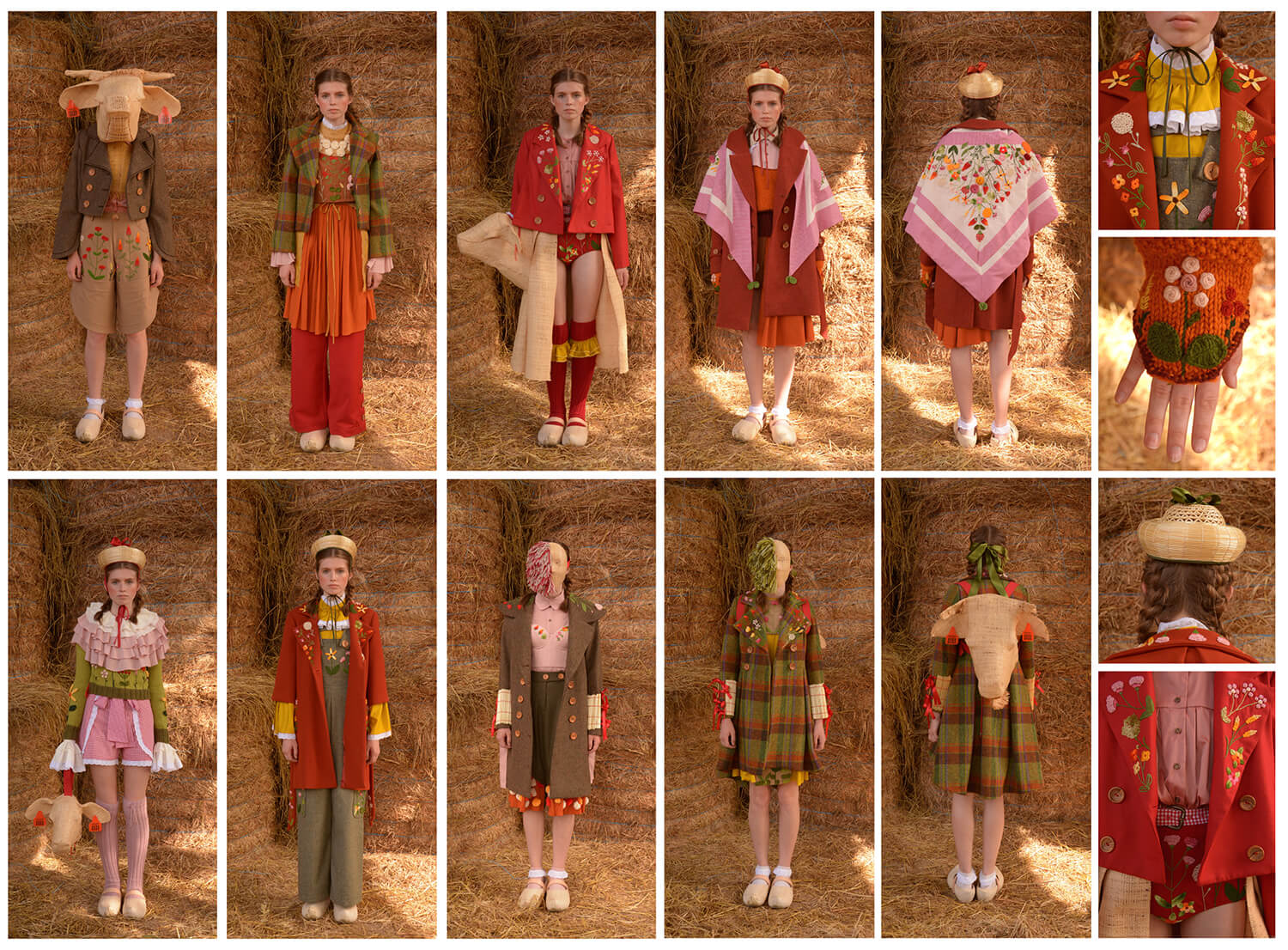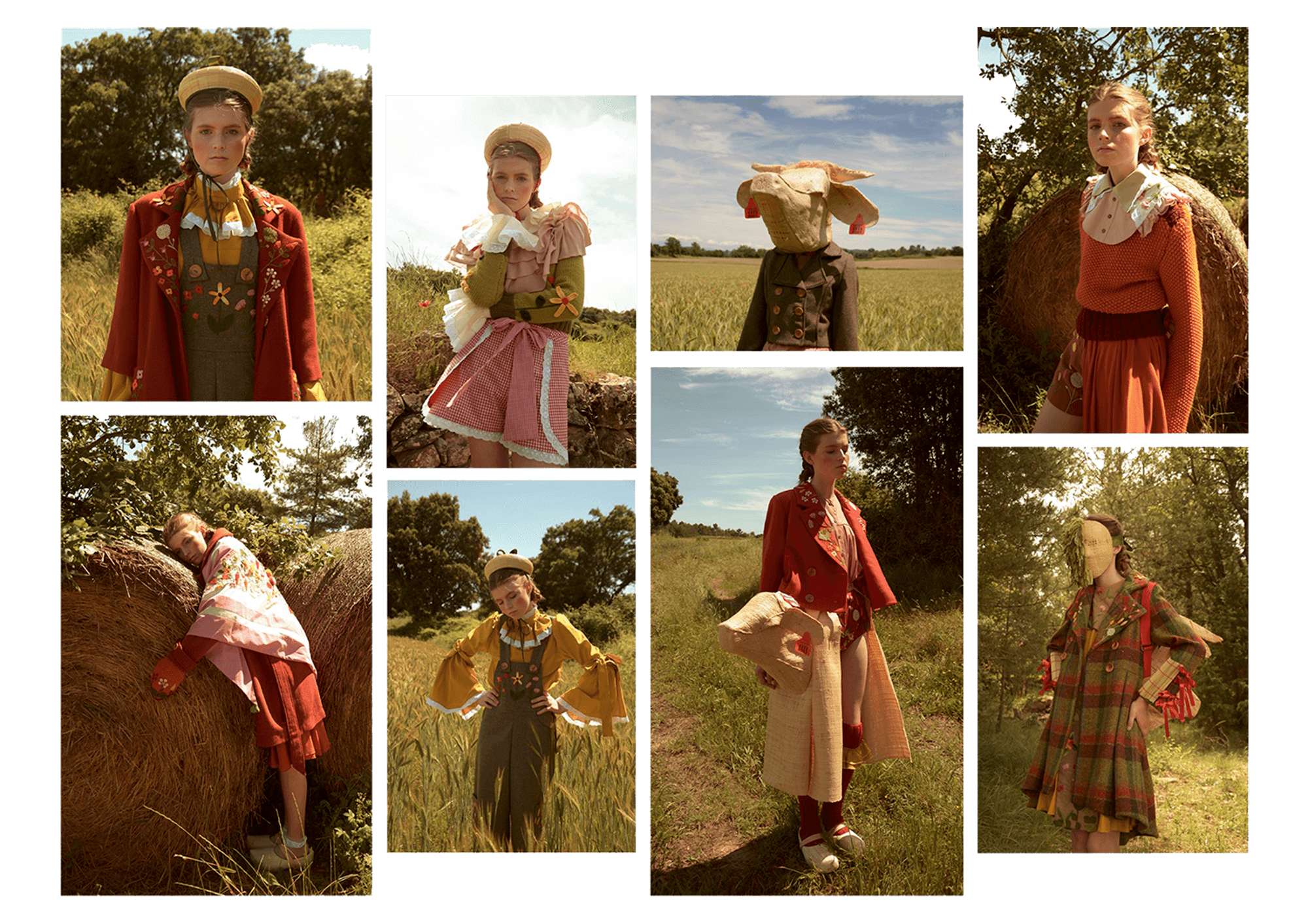 Emma Picanyol - COME ALIVE Fashion film from Emma Picanyol on Vimeo.
Sketchbook Come Alive from Emma Picanyol on Vimeo.
Accessory & footwear master¶
Since October of 2018 to July of 2019 I start the MASTER'S DEGREE of accessory and footwear in LCI Barcelona. Since I start the fashion degree I have been curious in the leather industry and the differences technics and machines that you required to prototype your designs versus the fashion garments. I always need to know more about!

The Bound accessory collection is the fusion of the minimalism and the functionalism in order to achieve a bag adaptable to different occasions for an active and constant life changing, inspired in a rural area. The bags are create with primary materials such as wicker and leather, directly related with the crafts-works. Shapes as an old milk vases, a basket and the tailor technic unify with the functionality during the the Second World War, where infantry were wearing with different bags crossed one above the other.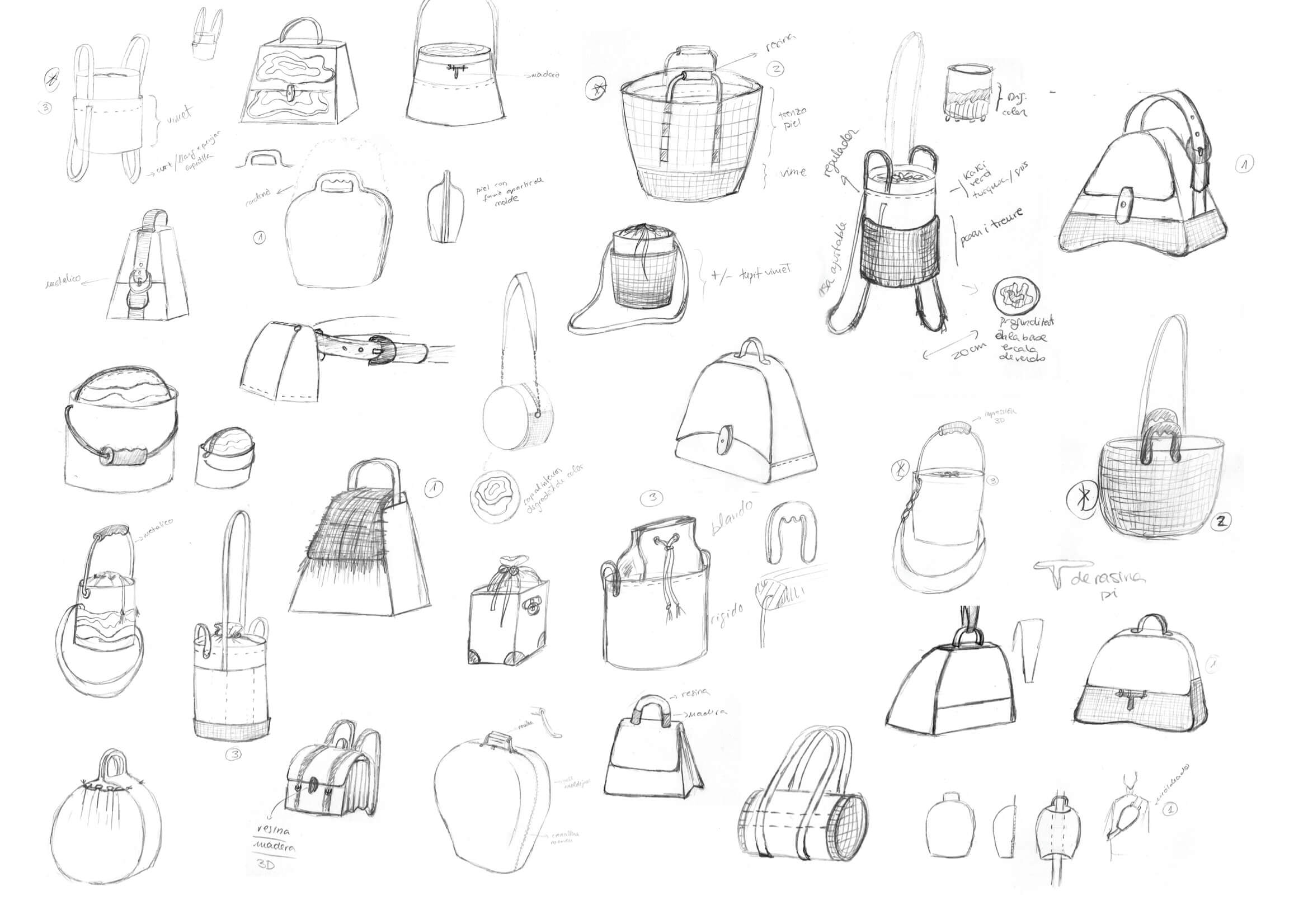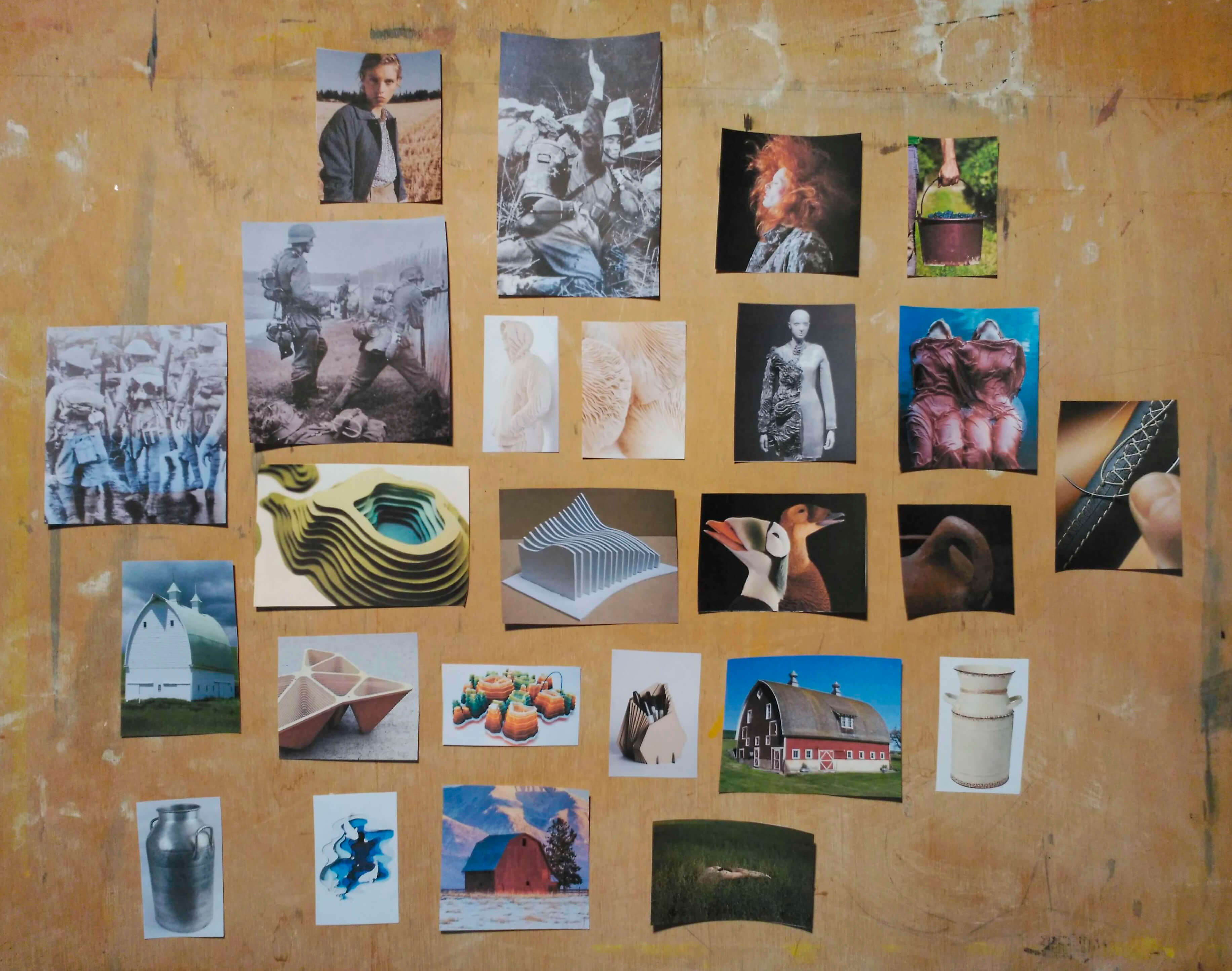 BRAINSTORMING: Nature, organic, irregular, superimpose, repetition, craftsmanship, rebirth, evolution, grow, usual/unusual, pure/impure...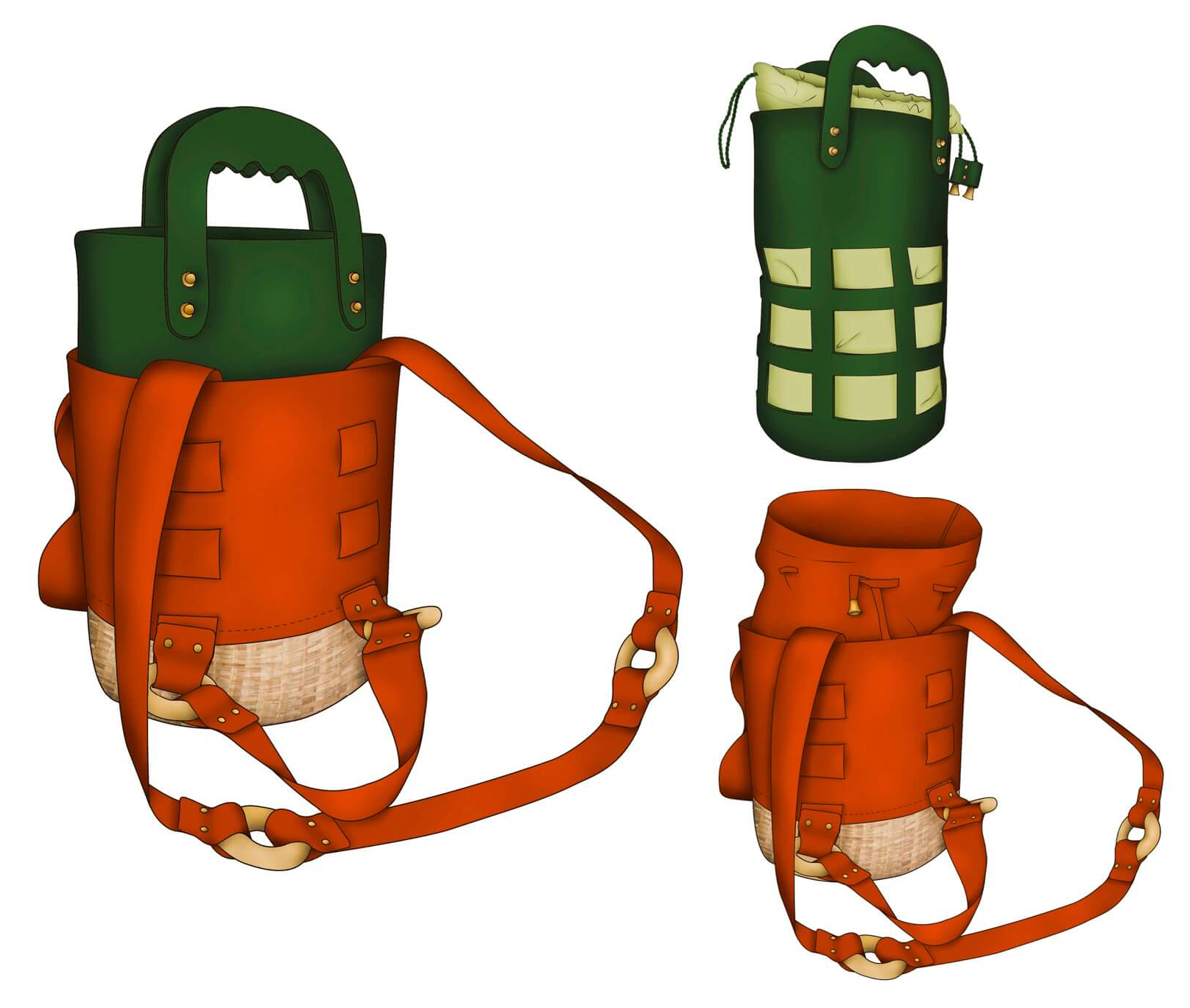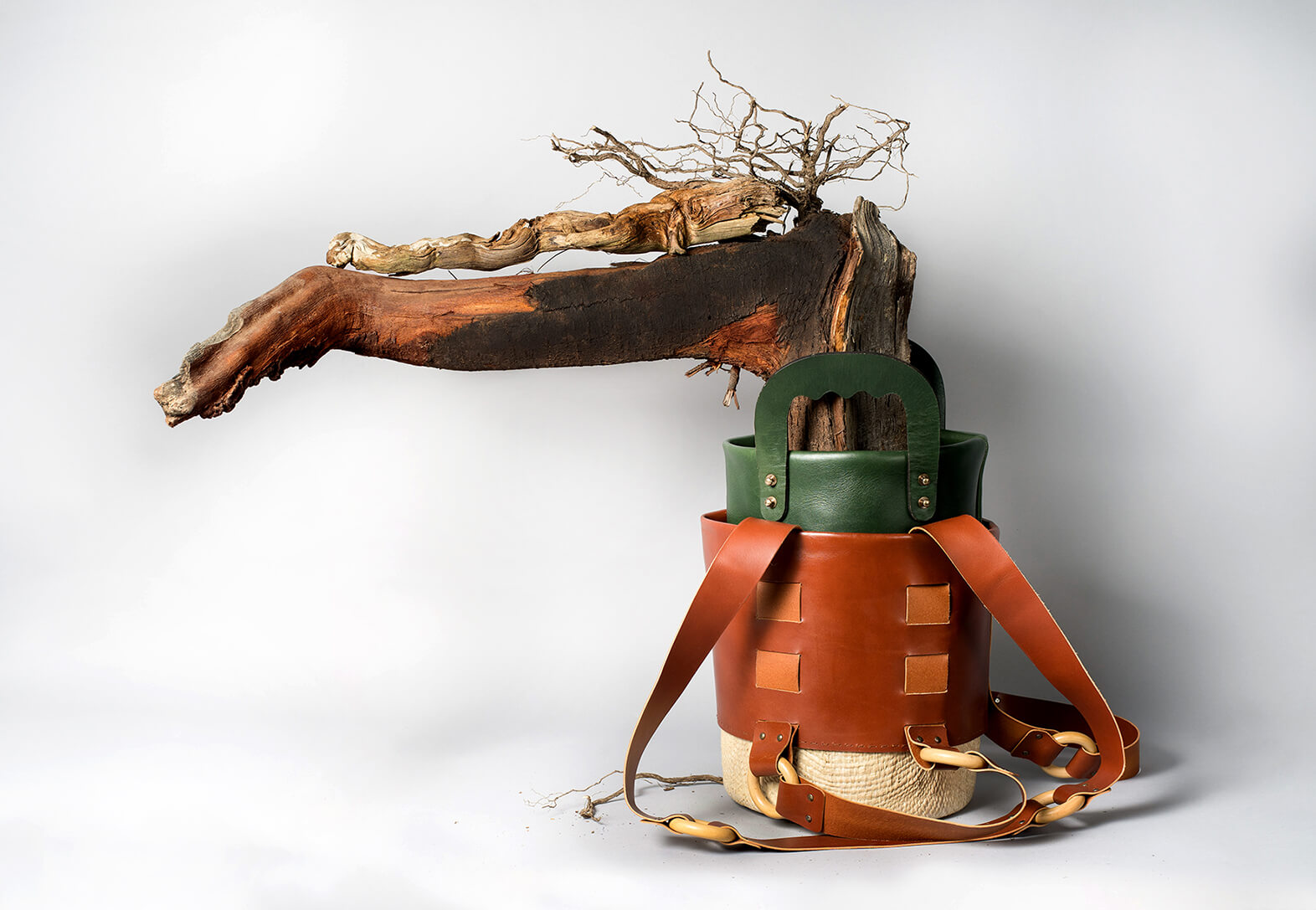 Olvidó the women's footwear collection SS20.
Interrupted life. Chaos thoughts. Alteration and loss of memories. A collection inspired in the Alzheimer which people who suffer this illness have a difficulty, an alteration and a progressive memory loss where the time and the space are altered.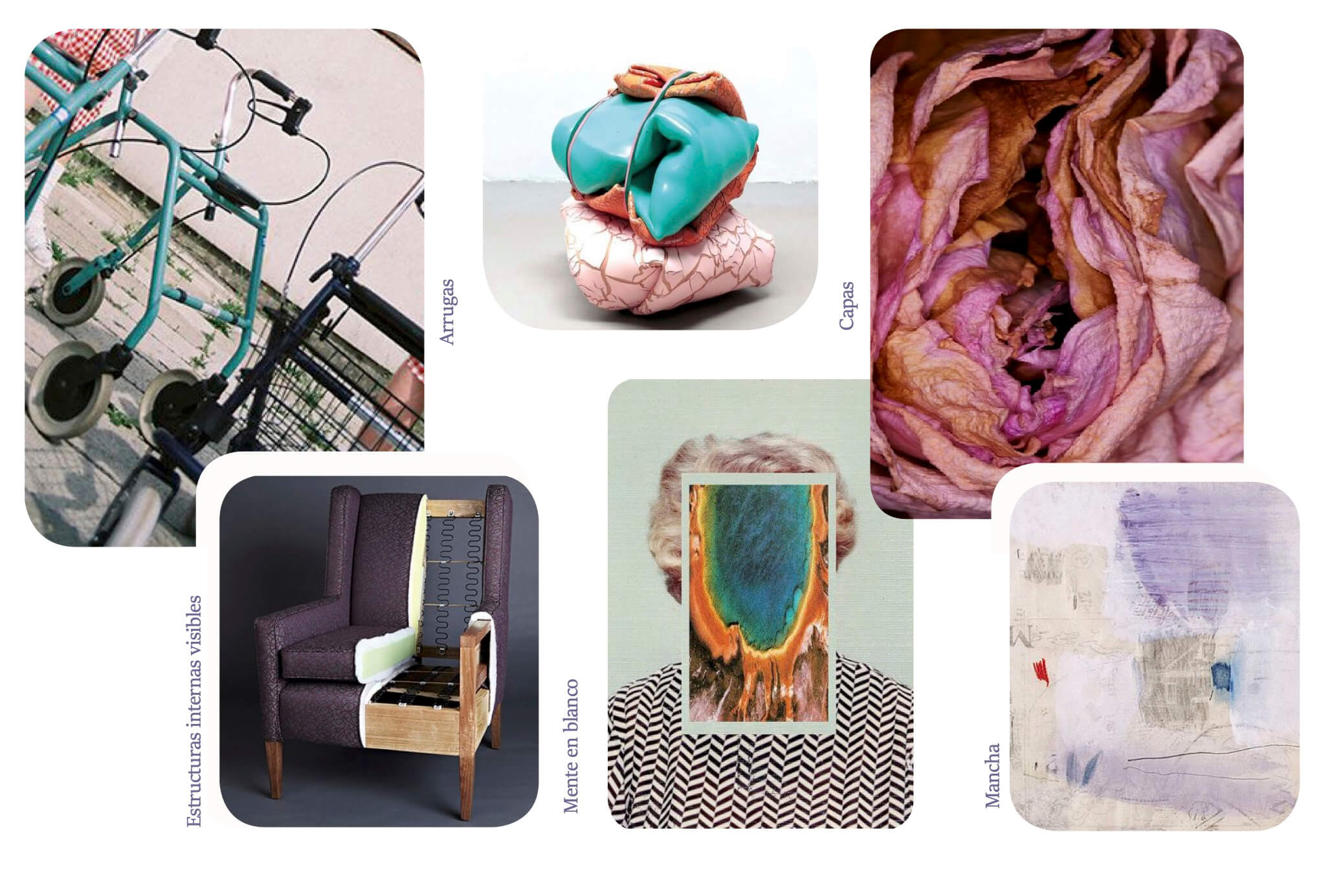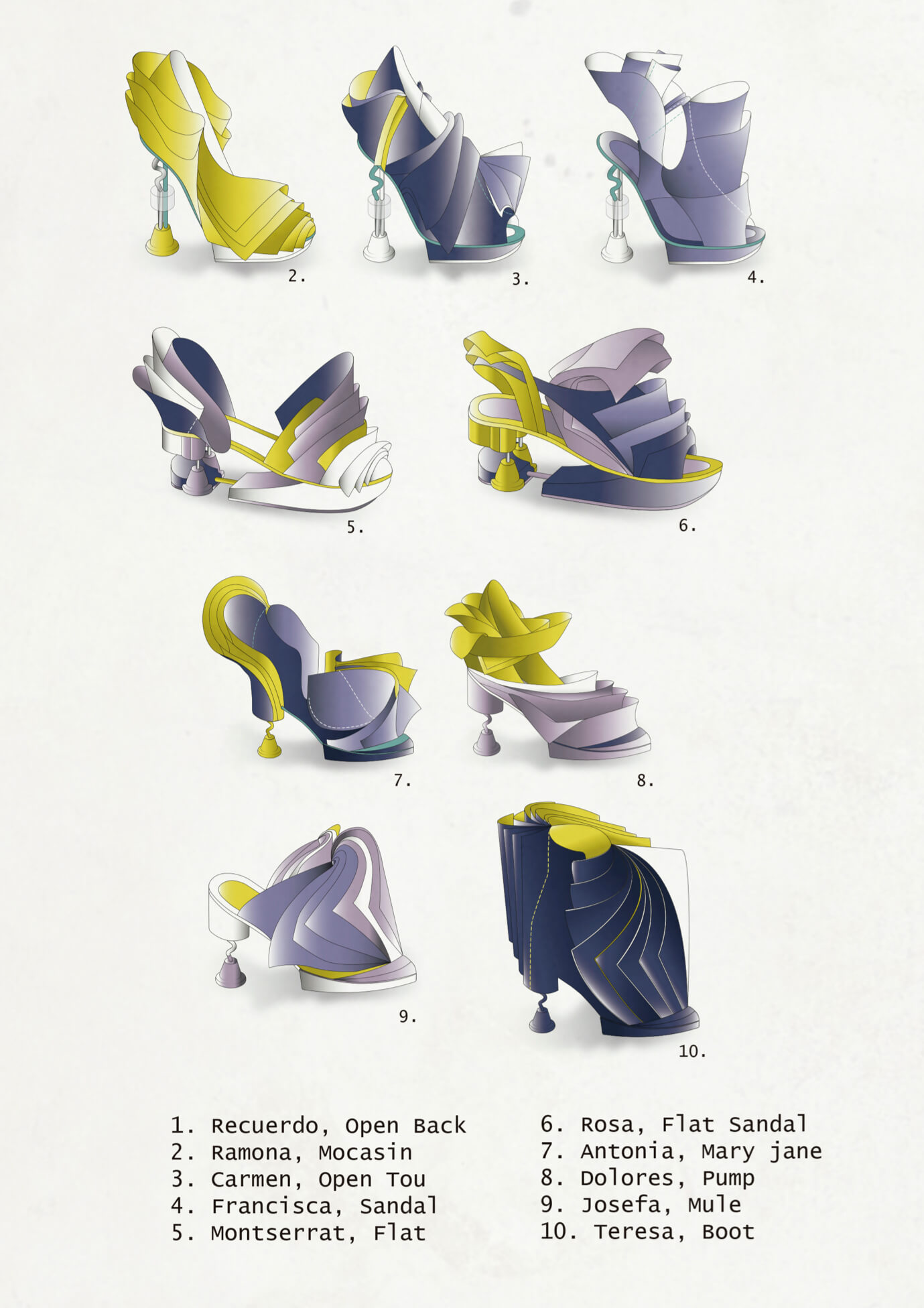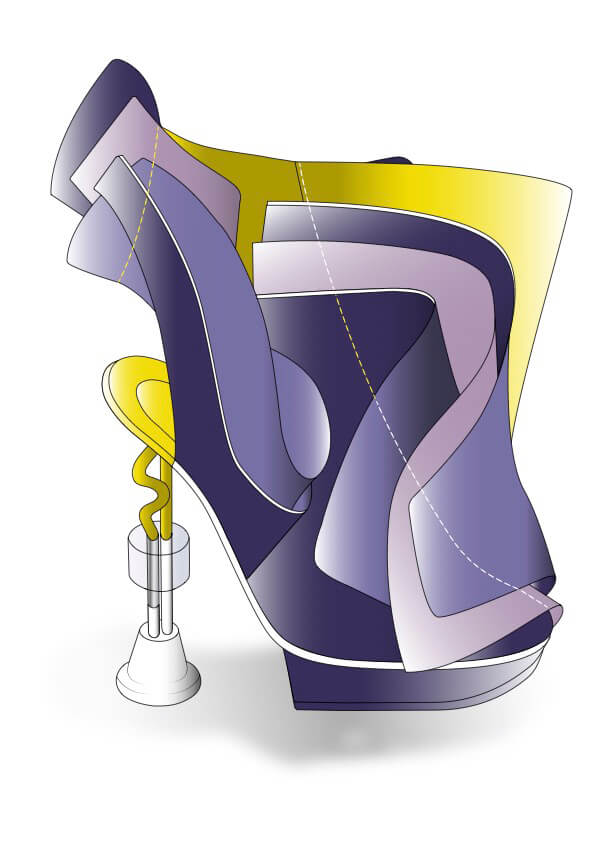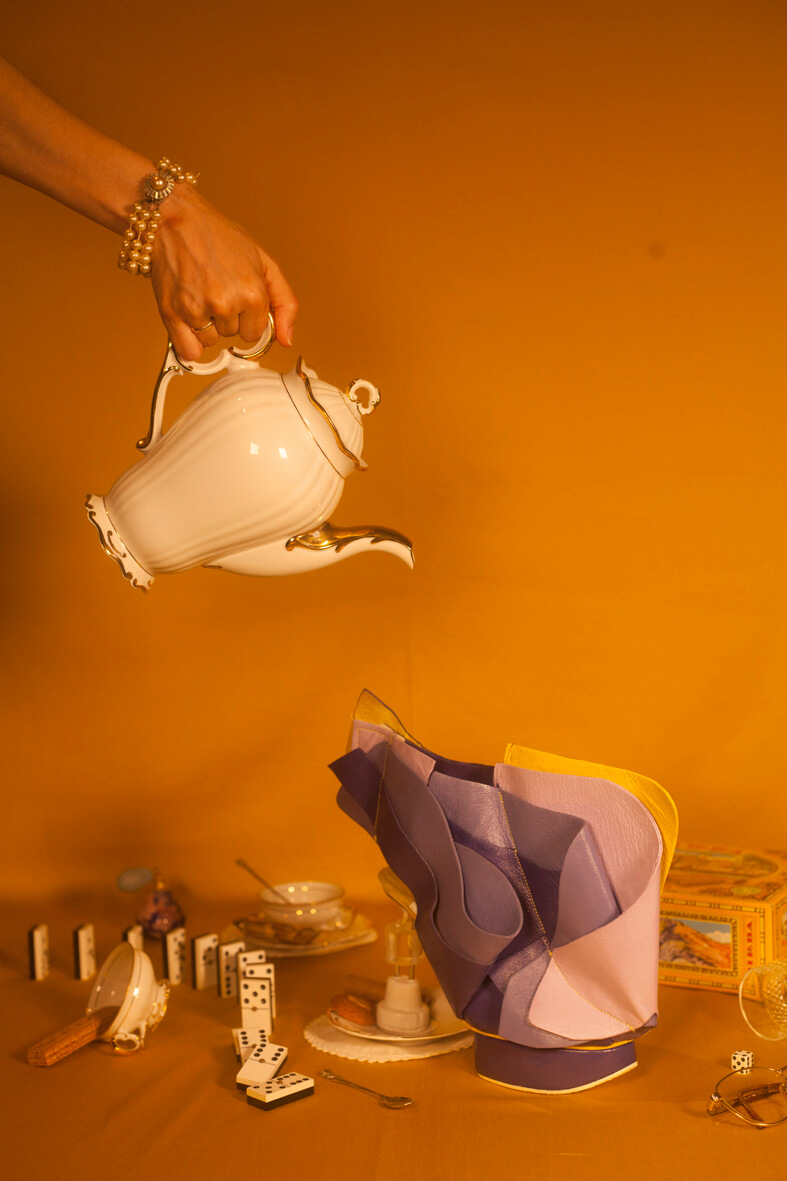 Working in Dominnico¶
Since February of 2019 to August of 2022 I have been working in a young fashion brand call Dominnico as a pattern-maker and creative director assistance.
During these years of hard working with the Dominnico team, we get some distinctions:
10-2021 Winners of Vogue Who's On Next Spain
10-2020 Finalists in Vogue Who's On Next Spain simultaneously with Ynésuelves and Mans
07-2019 Winners in Mercedes Benz Fashion Talent in Samsung EGO at the MBFWM with the "Harajuku Kids" collection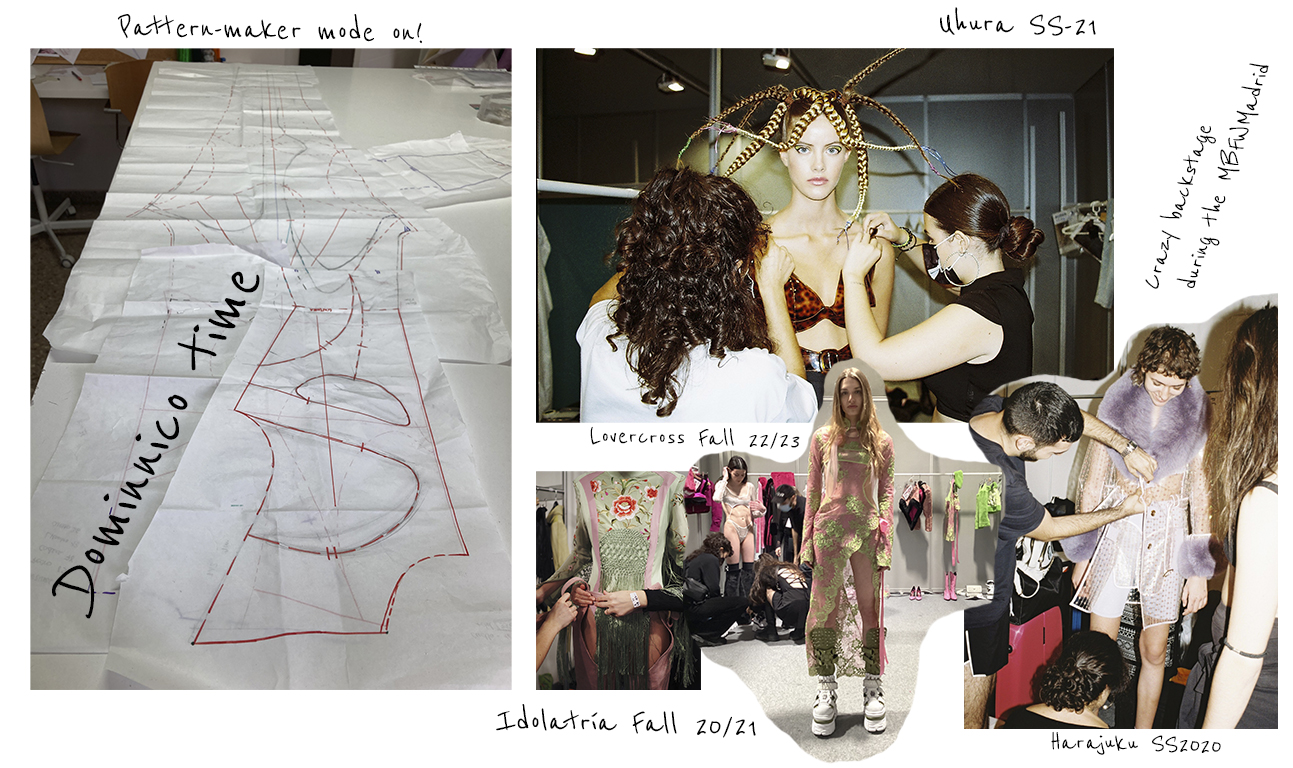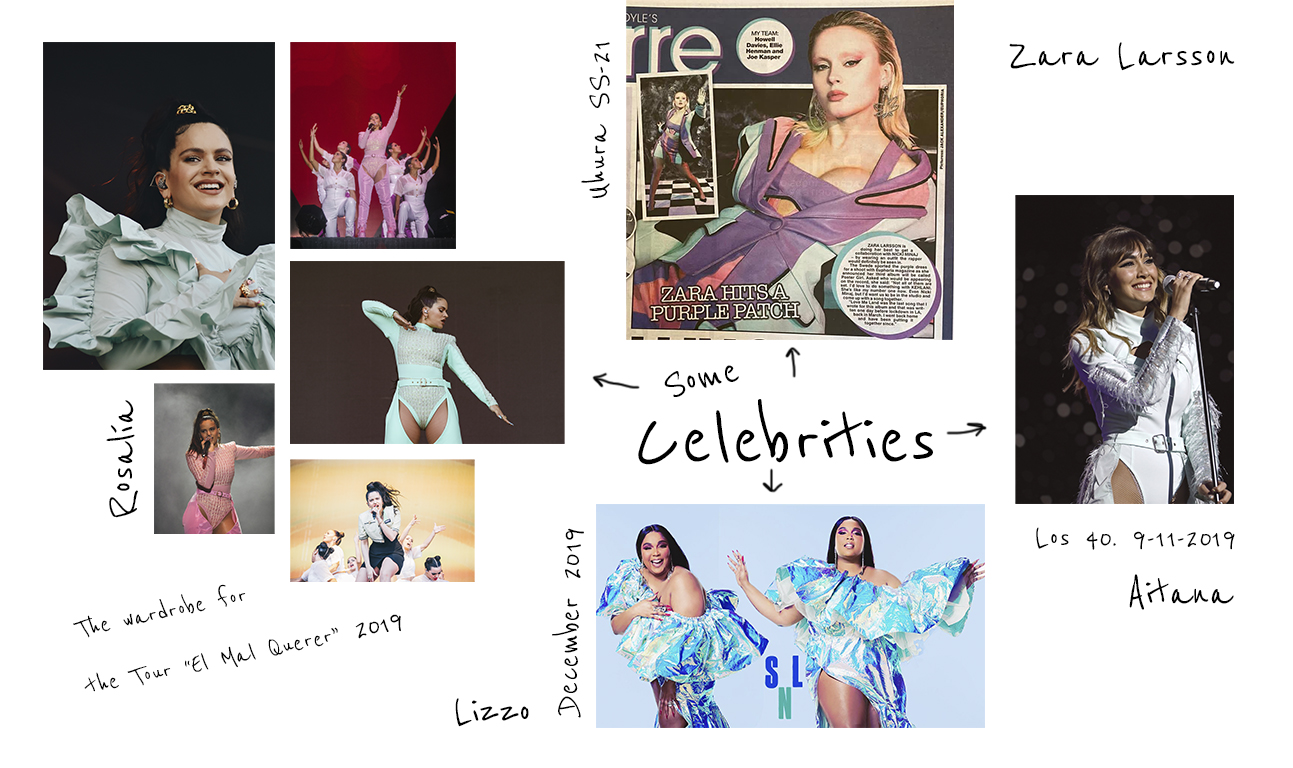 Uhura collection Spring/Summer 2021.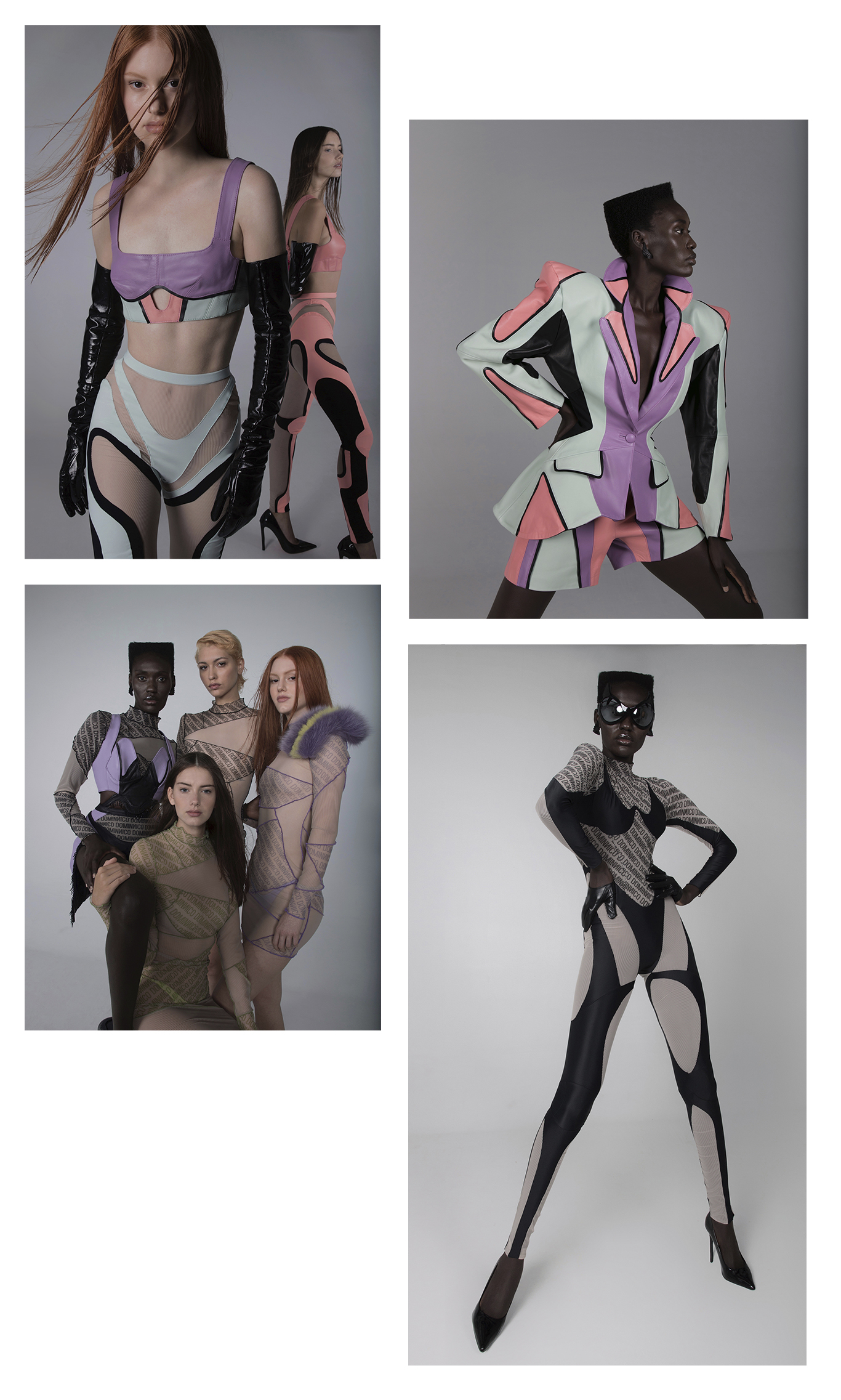 Idolatría collection Fall/Winter 2020/21.
It was a frenetic life style carrying out the brand. But also living an unforgettable movie!
To know more of my work follow my website & Instagram x.x
Thank you for reading this far!
💖
---
Last update: 2022-09-27